The Association for Feminist Anthropology is delighted to announce that the inaugural 2019 Career Award in Feminist Anthropology is awarded to Professor Rayna Rapp. Please join us in celebrating at the AFA Awards Ceremony on Saturday, November 23 from 10:15am-12pm at the Vancouver Convention Centre West, Level 2, Room 217.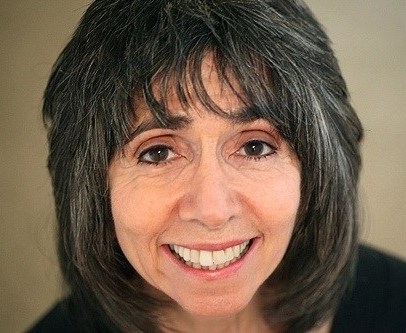 Rapp is a brilliant scholar, generous mentor, and publicly engaged academic, herself a "moral pioneer" of the sort she has honored in her research on reproductive technologies. At the root of her intellectual and political commitments is the fundamentally feminist insistence that all humans are embedded in politically produced forms of sociality. As early as the 1970s, Rapp argued that expertise is a central medium for producing exclusion. More recently, she has argued that feminist and activist conceptions of autonomy and relationality can productively inform each other, expanding our horizons of what counts as life and what counts as knowledge. Her prescient work has been ahead of its time yet remains engaged and relevant. Using a variety of platforms, she has influenced a wide array of audiences, including fellow scholars of science, medical professionals, patients, students and activists in fertility and disability communities. Her record and life are an ideal match to the qualities we all cherish in feminist anthropology and which we honor with this award.
As the author and co-editor of five books and over a hundred articles and book chapters, Rayna Rapp has profoundly shaped our field in ways that are now so central to our intellectual history that we forget there was a time when these points had to be made. Her 1975 edited volume Toward an Anthropology of Women, which came out only two years after she earned her PhD from the University of Michigan, is now among a small pool of required readings in classic feminist anthropology. In it, she situated the female gender as a serious site for analyses of social systems, ambitiously reframing a discipline that she had only just entered.
She extended that concern with her analysis of the medicalization of women's bodies. In Testing Women, Testing the Fetus (1999), Rapp asked what it means to insist that humans are more than a conglomeration of cells. Through sensitively describing the incomplete, fraught processes that women experience when facing an array of medical options associated with fertility, pregnancy and birth, she showed how these dilemmas are not random. Rather, increased access to information, from ultrasounds to prenatal testing and probabilistic estimates of genetic risk, creates new moral imperatives for women, demanding decisions that must be understood as intersecting with other amplifying factors like poverty. Never one to diminish these new technologies, Rapp instead took them seriously, respecting their potential for creating new kinds of family in the process. As she has repeatedly illustrated, prenatal intervention has become a proxy for and site of much broader anxieties about the changing terms of community, kinship and care. At the center of these potentially remote or abstract analyses are stories. Thanks to her empathetic descriptions, none of her subjects are purely venal or purely victims. All of them, from medical practitioners to conflicted parents, are simply trying to make sense of a world where medicalization generates power.
This is especially evident in her most recent research on pediatric neuroscience and disability studies. Together with Faye Ginsburg, she has shown how the expanding disability rights movement can inform feminist activism and vice versa. While biomedicine provides expanding information which families can access in making decisions about current and future kin members' lives, it has provided far less insight into the sensory experiences of Americans with disabilities and their caregivers. It has taken feminist scholarship, with Rapp at the forefront, to highlight the creative new forms of artistic expression, the inspiring new forms of kinship, and assertive new kinds of political organizing that the disability rights movement have generated. Her unique voice has illustrated the potential that comes from merging radical perceptions of alterity with radical demands for action.
Across her research, Rapp brings the ability to bridge fields of knowledge that usually take a lifetime to master in one genre. Her capacity to hear and speak to experts—from reproductive and biological specialists to neuroscientists, epidemiologists, demographers, and geneticists—as comfortably as fellow anthropologists is evidenced in her deep record of public engagement in those fields, through speaking to and teaching medical students, providers, and laboratory researchers. Long before analyses of data, risk and ontology were a part of anthropological conversations, she identified the ways that abstractions of human life created existential effects in individual lives. She has always insisted on reaching across "existential gaps" that can divide expert knowledge production from the realities of patients' and families' everyday lives, reminding us of the connections between "big data" and "small kids." Rapp's approach is essential for any anthropological analysis of science, yet we must recall that the theory and methods she uses are saturated with feminist commitments. This is especially evident in the 1995 volume Conceiving the New World Order, co-edited with Faye Ginsburg, which convincingly argues that the anthropology of reproduction is not a female issue, it is political issue, and by extension, it is a human issue. In this work and later collaborations, they invite us to collectively ask about what innovations are necessary to imagine habitable futures.
As a teacher, Rapp practices her commitment to feminist generosity and collaboration. Her students from across generations observe that she is a fabulous listener. She cites her students, she takes them to her fieldsites, and thinks aloud with them. To a person, her students describe this method as a model for feminist mentorship. By revealing the messy, hard work of thinking, genius doesn't just appear in polished form but is the demystified result of true collaboration. In her letters to students in the field or after graduating, she continues her gifts of nudging, querying and praising them. All she has asked in return is that they pass on the joy of teaching to their own students. Seen this way, Rapp's family tree spans the world, a space that one colleague describes as "a small feminist utopia."
Professor Rapp has also practiced these values in her service to the discipline, through extensive departmental service in the graduate programs at the New School for Social Research and later at New York University. From 2012-2015, she served on the Executive Board for the American Anthropological Association and has served on a host of the profession's award and editorial committees.
Rapp's impact has been nearly as palpable outside of the academy. Sensitive to the dilemmas medical practitioners can also face alongside their patients, she has presented extensively in community settings on how anthropologists think about bioethics, eugenics and justice. Serving on advisory boards for The March of Dimes, and numerous women's health centers and reproductive rights groups in New York and Washington, D.C., Rapp tirelessly shares her insights about the human side of genetics at an urgent moment when popular narratives about science suggest that DNA is destiny.
Fortunately, Rapp's generosity is not disappearing. She continues to write, publish and teach. Her students continue her caring but determined intellect. So it is in the spirit of this inaugural award, the Board of the Association for Feminist Anthropology is therefore delighted to honor Professor Rayna Rapp and to celebrate the impact that she has and will continue to have on our collective lives.