The Association for Feminist Anthropology is delighted to announce the 2016 recipients of the Sylvia Forman Prize for Student Papers.  The committee selected two winners and two honorable mentions from an unusually high number of submissions this year. We take this as a wonderful sign of the health of our field, and are honored to reward the outstanding scholarship we considered.
The Association will celebrate their fine work and their faculty advisors' mentorship at the AFA Business Meeting, 12pm, November 18, in Minneapolis.  Please join us!
Honorable Mention: Graduate paper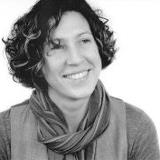 The Honorable Mention for The Sylvia Forman Prize for outstanding graduate student paper will be awarded to Annie Wilkinson, for her paper "Cleanliness is Holiness: The Transnational Ex-Gay Movement and 'Dehomosexualization' in Ecuador," advisor Lilith Mahmud (University of California, Irvine).
Wilkinson's paper analyzes the origins and variations of sexual orientation change efforts (SOCE) in two separate settings in Ecuador: (i) the illegal practice of so-called deshomosexualización as practiced in some private rehabilitation centers, and (ii) "la lucha" (the struggle) in the Quito-based ex-gay ministry Camino de Salida. Drawing on her extensive fieldwork between 2011 and 2016, she demonstrates that while these two spheres are institutionally distinct, they share one important common premise: that homosexuality can—and should—be changed, a discursive product of the transnational ex-gay movement.
In this ethnographic treatment, Wilkinson shows how sexual orientation change efforts in these two spaces derive from separate historical genealogies and motives. She details their distinct models of discipline, philosophies of sexual conversion, forms of organization, and practices of subject-making as employed by each of their practitioners. Wilkinson argues that practices of deshomosexualización in private rehabilitation centers largely constitute an organic and decentralized phenomenon. They engage a model of externally imposed militaristic discipline based largely upon principles derived from outdated behavior modification theories, rely on forced internment, and are driven predominantly by profit motives. In these spaces, clients are punitively disciplined "hasta que cambien" (until they change). Change in these spaces is conceptualized as an external process mediated by an overseeing practitioner and as a commodified product deliverable by force. In contrast, la lucha as practiced within Camino de Salida reflects local practices within the context of a transnationally networked and purpose-driven movement: the ex-gay movement. It engages a model of voluntary self-discipline based upon evangelical Christian theological principles of spiritual transformation and is driven by politicoreligious motives. In this space, to triumph in la lucha requires that clients drive the process of sexual and spiritual transformation themselves by accepting that "el cambio es possible" (change is possible) and so becoming their own agents of change. In turn, change in the ex-gay ministry is conceptualized as an internal process mediated by Jesus and relies upon the notions of free will.
But across these differences both sets of practices derive from and rely upon one common basic discursive premise: that homosexuality can—and implicitly should—be changed. In examining this juncture, Wilkinson focuses on analyzing the role of the transnational "ex-gay movement" in spreading the message that "change is possible" in Latin America. She argues that this transnationally circulating discourse has served not only to generate unique manifestations of SOCE within Camino de Salida but also that it plays a key role in legitimizing and supporting the proliferation of illegal and violent practices of deshomosexualización in Ecuador's rehabilitation centers—a conclusion with relevant implications for activists working to bring an end to these devastating practices.
For a list of previous winners click here
For more information about the awards and how to apply next year click here