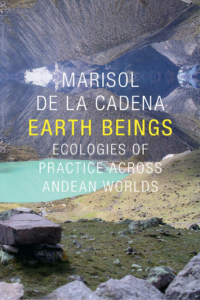 The Association for Feminist Anthropology is delighted to announce the 2018 inaugural Senior Book Prize in Feminist Anthropology to Marisol de la Cadena, for her book, Earth Beings: Ecologies of Practice Across Andean Worlds (2015, Duke University Press). Please join us at 12:15pm, on November 16 during the AAA annual meeting as we celebrate de la Cadena's profound, moving book.  
Earth Beings is a model of what the best feminist anthropology can achieve through theoretical sophistication and rich ethnography. de la Cadena never divorces these two commitments, instead analyzing her experiences and conversations with her Peruvian interlocutors through feminist theory to argue that the languages we use to talk about difference are still entangled in modernist categories.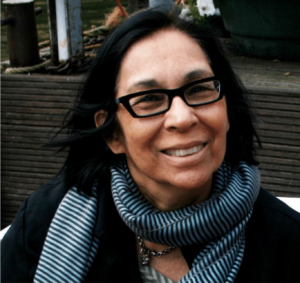 de la Cadena situates this insight in the Andean Peruvian community of Pacchanta where we meet Mariano and Nazario Turpo, a father and son who translate the earth-being Ausangate to their community and to any of the rest of us who care to listen. Earth Beings is a wide-ranging read, taking us from Andean mountains to Lima to the Smithsonian and back again, all in lively, lyrical form. We meet mountains, rocks, spirits, lakes, people, none of which have equivalent Quechua names or concepts but instead merge in specific ways. Taken together, we come to see and even feel alternative modes of being that do not rest on division, binaries, or pure identities. She develops these insights in conversation with feminist scholars such as Marilyn Strathern, Anna Tsing and Donna Haraway who have argued that precisely because gendered claims rest on binary categories, we need to better conceive of hybrid, complex modes of living. Although these are clearly ontological claims, de la Cadena practices the ultimate decolonizing act by not simply placing her research in the current debates about sensibility or time or the unthinkable. Rather, because of her engagement with feminist theory and her commitment to feminist practice, she crystallizes current debates and rearticulates them in new ways. If we listen closely, these new ways convey the possibility of respecting alternative ecologies and, potently, alternative humanities.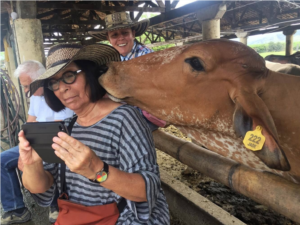 The jury agreed that this book has and will continue to impact the fields of feminist and cultural anthropology. Earth Beings sets the bar high for our section's new biannual Senior Book Prize and we are delighted to honor it.